Goodbye plastic. Hello compostable satchels.
We're Australia's first 100% carbon neutral delivery service, Australia's first technology B Corp, and, now we're the first courier in Australia to trial 100% biodegradable, compostable satchels.
Friendly for business, friendly for the environment
Our "green" satchels have all the qualities you need.
Waterproof
A little stretchy
Tough and durable
Tear resistant
Write-able
Print-able
Stick-able
Edible (for worms)
Corn again
Yup, that's right. These babies look like plastic and feel a bit like plastic, but they're made from 100% biodegradable and compostable materials. Specifically; corn starch, PLA (made from corn) and PBAT (Polybutyrate Adipate Terephthalate)
Food for worms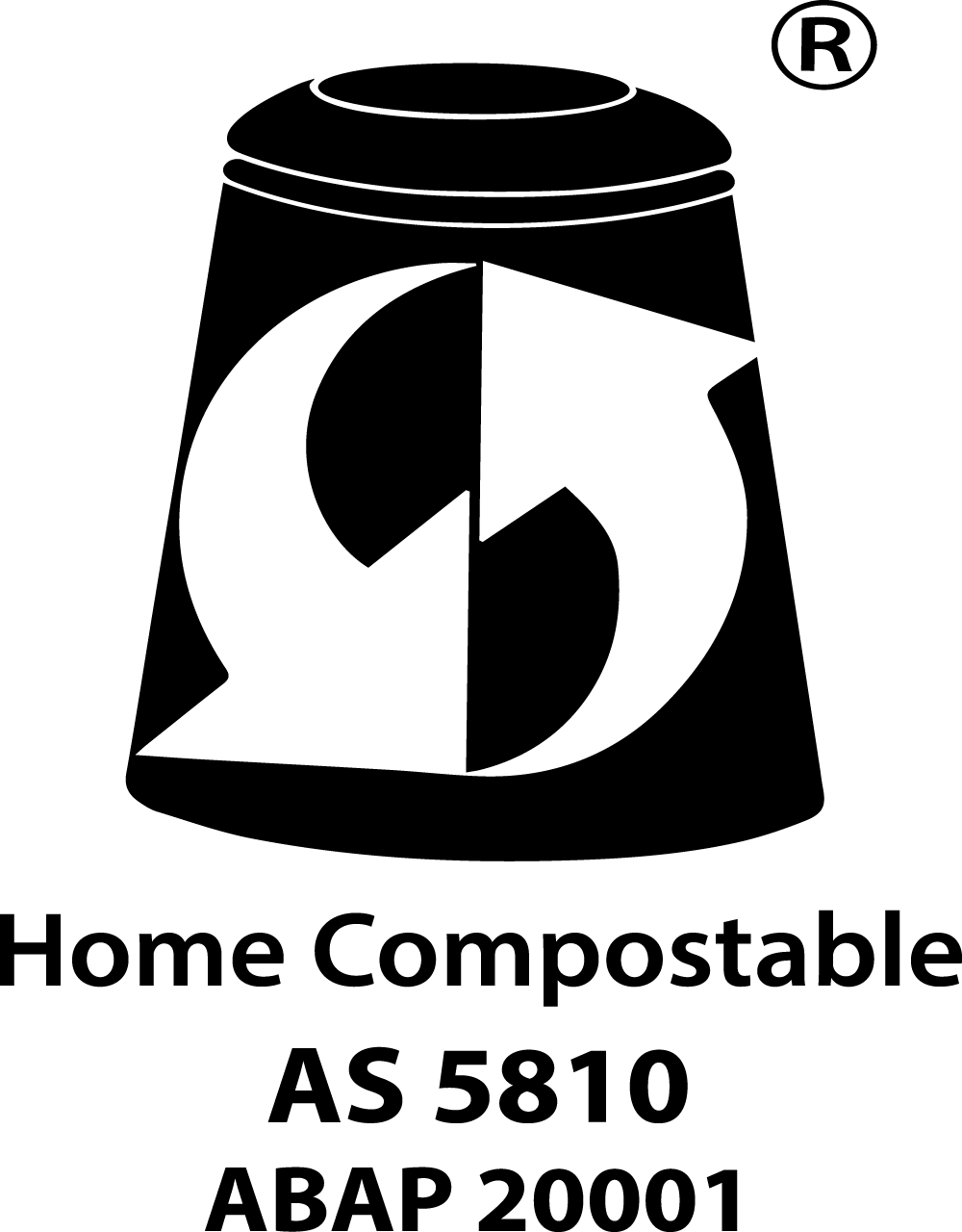 Once your customer has finished with their satchel they can simply take off the label and pop the satchel in with their food scraps and green waste to start breaking down. The satchel will biodegrade within 90 days in a regular home composting process.

These clever satchels have passed Australia's stringent AS5810 certified home compostable requirements, which includes a worm toxicity test, so they're even worm farm friendly.
Try them on for size
Perfect for 500g parcels around 2L size. Each one measures 245mm X 335mm when folded over and sealed.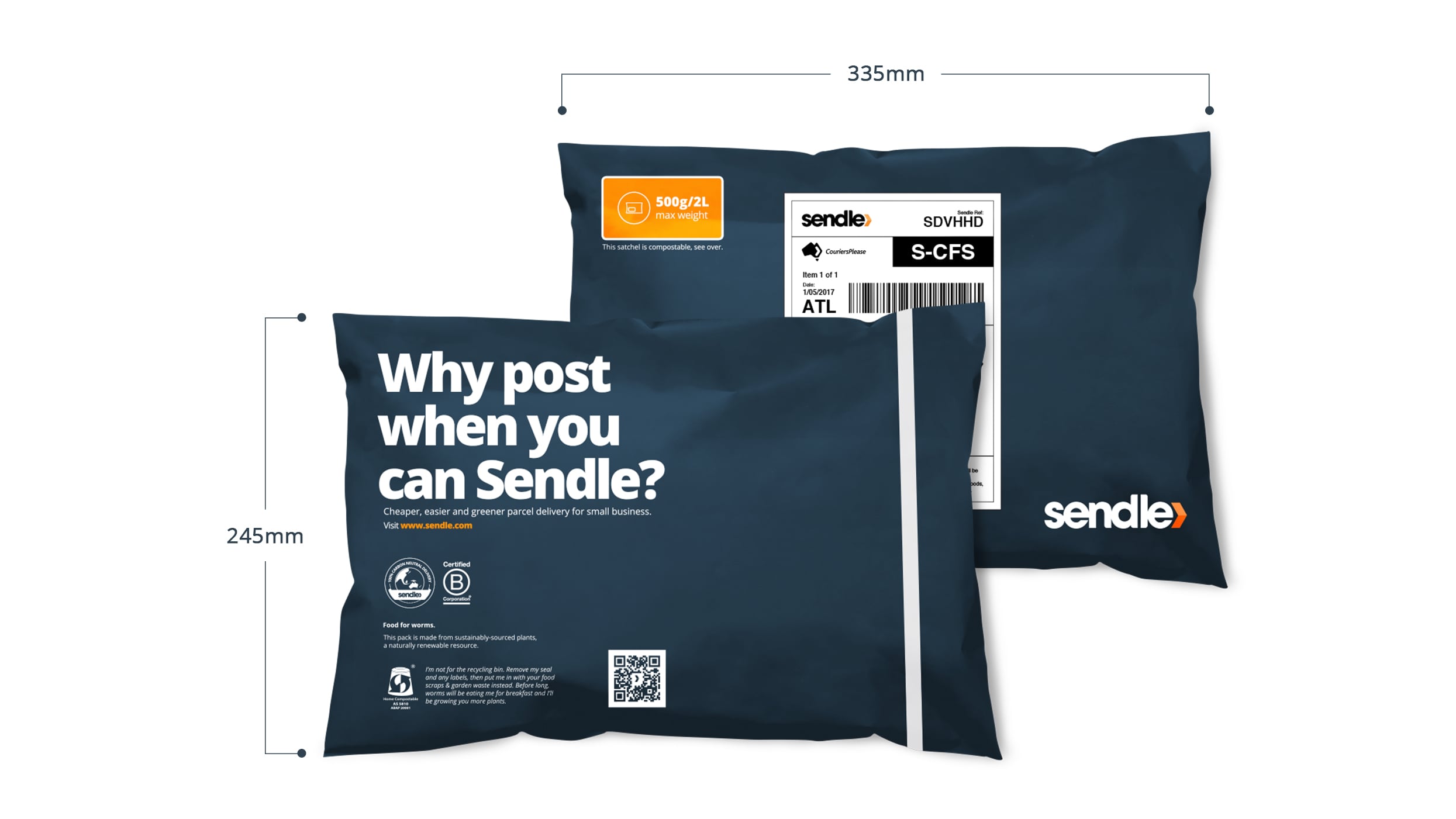 Keep them like red wine
Because they're made from plants not plastic, our Sendle satchels have a shelf life of 9 months in normal storage conditions. If you want them to age well please keep them in a cool, dark place, like a filing cabinet, office drawer, or cupboard.
Want some satchels?
If you'd like some compostable satchels for yourself, head over to our store.